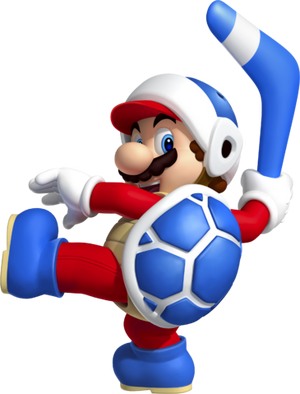 Mario is depicted as a short, pudgy, Italian-American plumber who lives in the Mushroom Kingdom. He repeatedly stops the turtle-like villain Bowser's numerous plans to kidnap Princess Peach, destroy him and take over the kingdom.
As Nintendo's mascot, Mario is said to be the most famous character in video game history. Mario games, as a whole, have sold more than 210 million units, making the Mario franchise the best-selling video game franchise of all time. Outside of the platform series, he has appeared in video games of other genres, including the Mario Kart racing series, sports games, such as the Mario Tennis and Mario Golf series, role-playing video games such as Paper Mario and Super Mario RPG, and educational games, such as Mario is Missing! and Mario's Time Machine. He has inspired television shows, film, comics, and a line of licensed merchandise.
Ad blocker interference detected!
Wikia is a free-to-use site that makes money from advertising. We have a modified experience for viewers using ad blockers

Wikia is not accessible if you've made further modifications. Remove the custom ad blocker rule(s) and the page will load as expected.