Gizmo is a
Mogwai
from the series Gremlins.
Appearances
Edit
Gizmo was in Mr. Wing's shop, and was sold to Randall Peltzer. He was then given to Billy Peltzer as a Christmas present. Billy's friend then spilt water on Gizmo, and then more Mogwai came. They then turned into gremlins when they ate after midnight; however, Gizmo didn't eat,so he stayed Mogwai. Him and Billy teamed up and defeated the Gremlins, with the help of a Barbie Car. But then Mr. Wing decided Billy was not ready for gizmo, and took him back.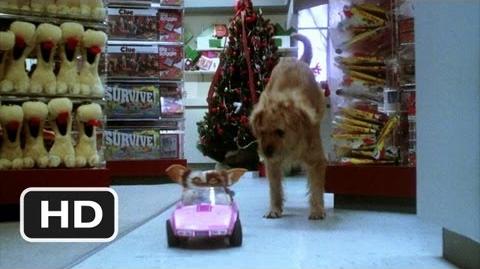 Ad blocker interference detected!
Wikia is a free-to-use site that makes money from advertising. We have a modified experience for viewers using ad blockers

Wikia is not accessible if you've made further modifications. Remove the custom ad blocker rule(s) and the page will load as expected.